---
Welcome to Golden Fi

elds Elementary!
Home of the Gladiators
Golden Fields welcomes you to a safe environment of learning for students in preschool through sixth grades. With some of the best teachers anywhere, the students are in good care. The focus is on best practices for tier 1 instruction.  That includes constant feedback, promoting learning with deep questions, and interventions for students on all levels. Students will learn how to build appropriate relationships from character education and safety training, take ownership of their learning, and feel the value of accomplishing hard things.
Meet our New Assistant Principal - Cathryn Ford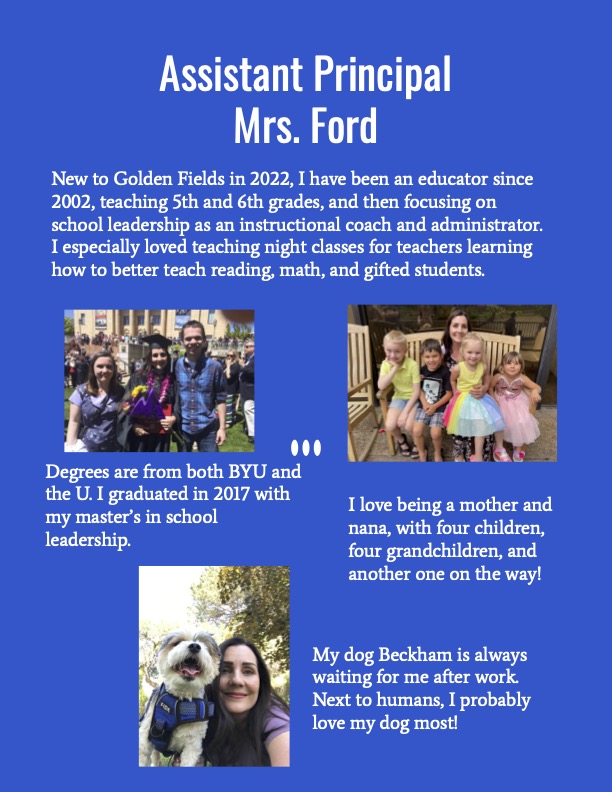 Fall Festival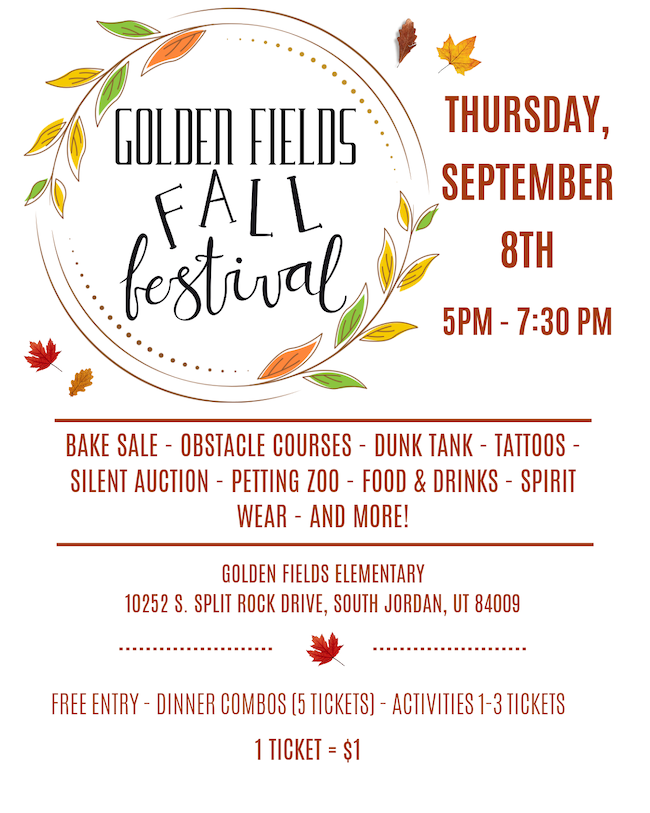 Back to School Night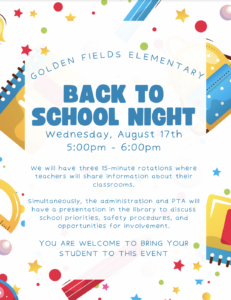 A recording of the principal reading "First Day Critter Jitters" just in case one of your students is experiencing some first day of school jitters!
"About My Classroom" links
In the Faculty/Staff portion of this site, each teacher has a email link and a cloud link below their name. The cloud link will take you to their info page that has helpful information about their class (i.e. about me, disclosure info, supply lists, etc.)
Recommended School Supplies for 2022/23 Per Grade
Many parents have asked for a school supplies list earlier in the summer when school supplies are readily available and on sale.  A list of recommended supplies, according to grade, can be found below.
Some teachers may have individual classroom requests as the new year begins, and they will send information regarding this at a later date.
Please remember that all supplies are recommendations only.  The school will provide the necessary items to students who are unable to bring these supplies for any reason.
Kindergarten Supplies List 22-23
First Grade Supply List 22-23
Second Grade Supplies List 22-23
Third Grade Supplies List 22-23
4th Grade Supplies List 22-23
5th Grade Supplies List 22-23
6th Grade Supplies List 22-23
It is important that we obtain an accurate list of all children qualifying for kindergarten in the Jordan School District for the 2022/2023 school year.  If you have a child that will be five years of age on or before September 1, 2022, that child qualifies for next year's kindergarten program.  Please click on the link above to get more information and be directed to the New Student Online Enrollment page.
State law requires that all school districts in Utah abide by the same September 1st entrance cut-off date. 
If you know of a neighbor that has a qualifying kindergarten child, please share this information with them and encourage them to pre-register their kindergarten child.
Summertime Meals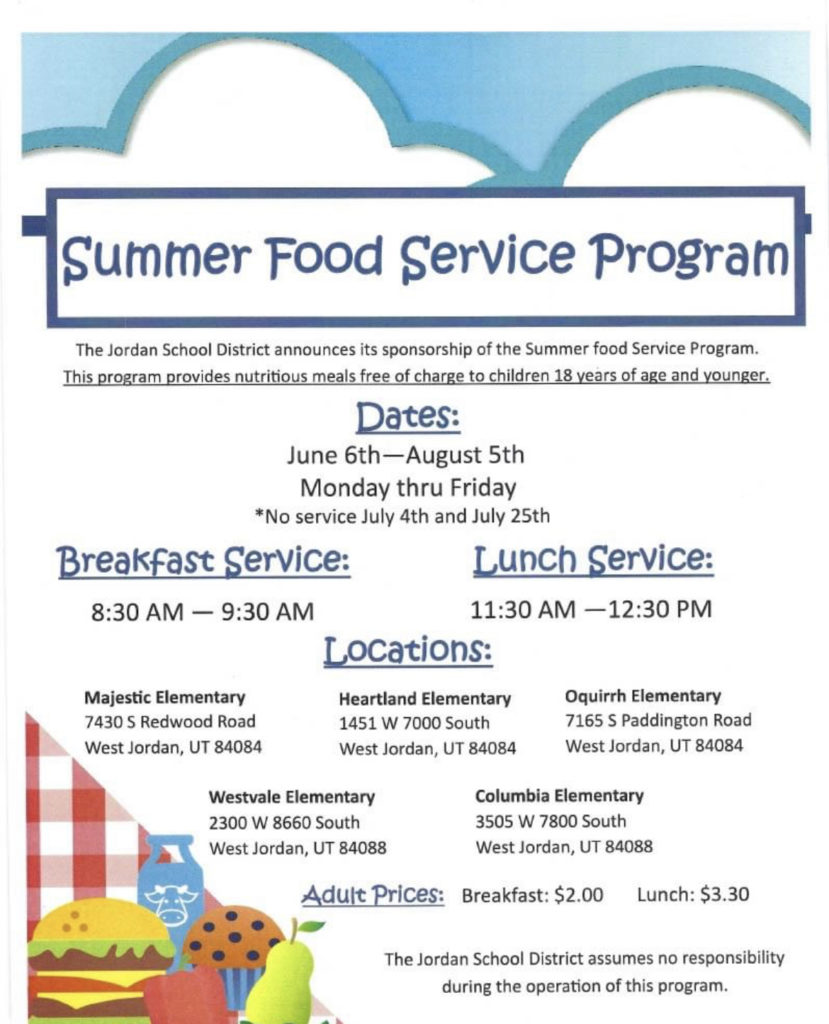 Cost of School Breakfast/Lunch for 2022-23